Each new year always brings changes! And at Sharman's Sewing Center, we are excited about 2023. Not only is our store celebrating its 39th Anniversary, but Sharman's is also opening a new chapter. Sharman's Sewing Center has recently sold to a new owner, Petrina Cude, East Texas Sewing Machines, LLC.
Petrina is not "new" to the scene at Sharman's Sewing Center, as she has been an active member of the Sharman's Staff serving the customers daily for 30 years.
She brings to her new position a vast knowledge of the sewing industry, having worked for two sewing machine dealers before coming to join the staff at Sharman's. In her early years in the industry, Petrina traveled as a Trainer and Educator for one of our current sewing machine vendors. She is thrilled to have the opportunity to take on the leadership role at Sharman's and is thankful that she is able to continue working in the sewing industry in a community that she is proud to call home.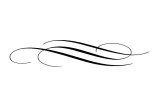 Just a little history of Sharman's Sewing Center in Longview, Texas........................
Combine a love of sewing
with a love of people

. . .
What do you get?
Sharman's Sewing Center!
Th
e founders
here at Sharman's Sewing Center
;
Sharman and her late husband, Richard, were destined to sell sewing machines. Both with a true love for people, Sharman's love for all things sewing and Richard's prior training and career; made their entry into the sewing machine business a perfect fit.
In 1984

, Sharman opened a small location in

Longview

, Texas. She was committed to providing East Texas with a unique and creative sewing store that offered the highest quality products and the best customer service!
N
ot long after the store's opening, Richard knew Sharman's was going to be a "family business!"
From the very beginning, Sharman, Richard and the staff worked faithfully to meet that goal.


In 2012

, the

Longview

store moved to its current location (112A Johnston Street) to offer

more

machines,

more

fabrics and

more

fun!
And...........the rest is history! Sharman and Richard bloomed where God planted them;
and because of the faithful support of the wonderful East Texas community, they were blessed to work for many years in a field they both loved so much.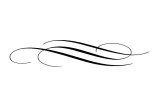 The Mission Statement of Sharman's Sewing Center
Your East Texas Sewing Machine Store
Strive to provide the highest quality products at a fair price in an honest, friendly, and educational environment.

Strive to teach and encourage the knowledge and love of the many facets of sewing, embroidery, and quilting.

Strive to give the best customer service possible and always treat others the way we wish to be treated.